Membership
We are always on the lookout for new members - any male with basic singing ability.
The basic requirement for singing Barbershop is to be able to sing and enjoy it. We have members from all walks of life who share a common love of this fine craft of ours. Barbershop is different from other forms of singing in that it is unaccompanied (there is no music apart from what we create with our four part harmony).
Rehearsal night is Tuesday and we start at 7.00pm. Typically we will have 20 - 25 minutes of warm-ups, and then get on with our repertoire and new songs. The night winds up at 9-30pm, and this leaves some time to have a cuppa and some impromptu quartet performances. During this time we also conduct auditions and range testing. The audition checks whether you can sing in tune, and the range testing puts you in a voice part (Tenor, Lead, Baritone or Bass).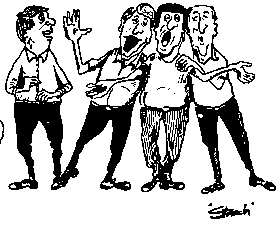 If this appeals to you, then we would love to have you along. Bring your friends - you're all welcome. If you'd like to talk to someone before you come along, please feel free to contact Paul Dickie: 0466 826 050, - who will be only too happy to answer your queries.

Our fantastic rehearsals


Clippers in full voice on our risers,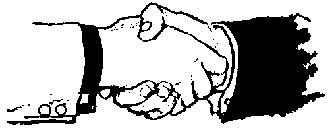 Search the site